Orgonex brings the magic of advanced organoid research
A revolutionary bioreactor, around the world, in every lab.
Learn about our bioreactor

The current method of organoid culture is standard static organoid culture, a tedious process, requiring large amounts of materials, labour and time. Offering our spinning organoid bioreactor – the RPMotion – for fast, easy and efficient organoid culture will overcome current limitations in organoid expansion, differentiation and shortage of skilled professionals. The RPMotion creates a dynamic environment that enables an average 5-fold faster organoid expansion compared to current culture methods, which results in up to 60% cost reduction of culture ingredients, as well as about 75% reduction of labour. Furthermore, the RPMotion's compact size and smart design makes it compatible with common laboratory infrastructure, with no need for extra space or technology transfer investment. The RPMotion definitely fulfills a need in the organoid market.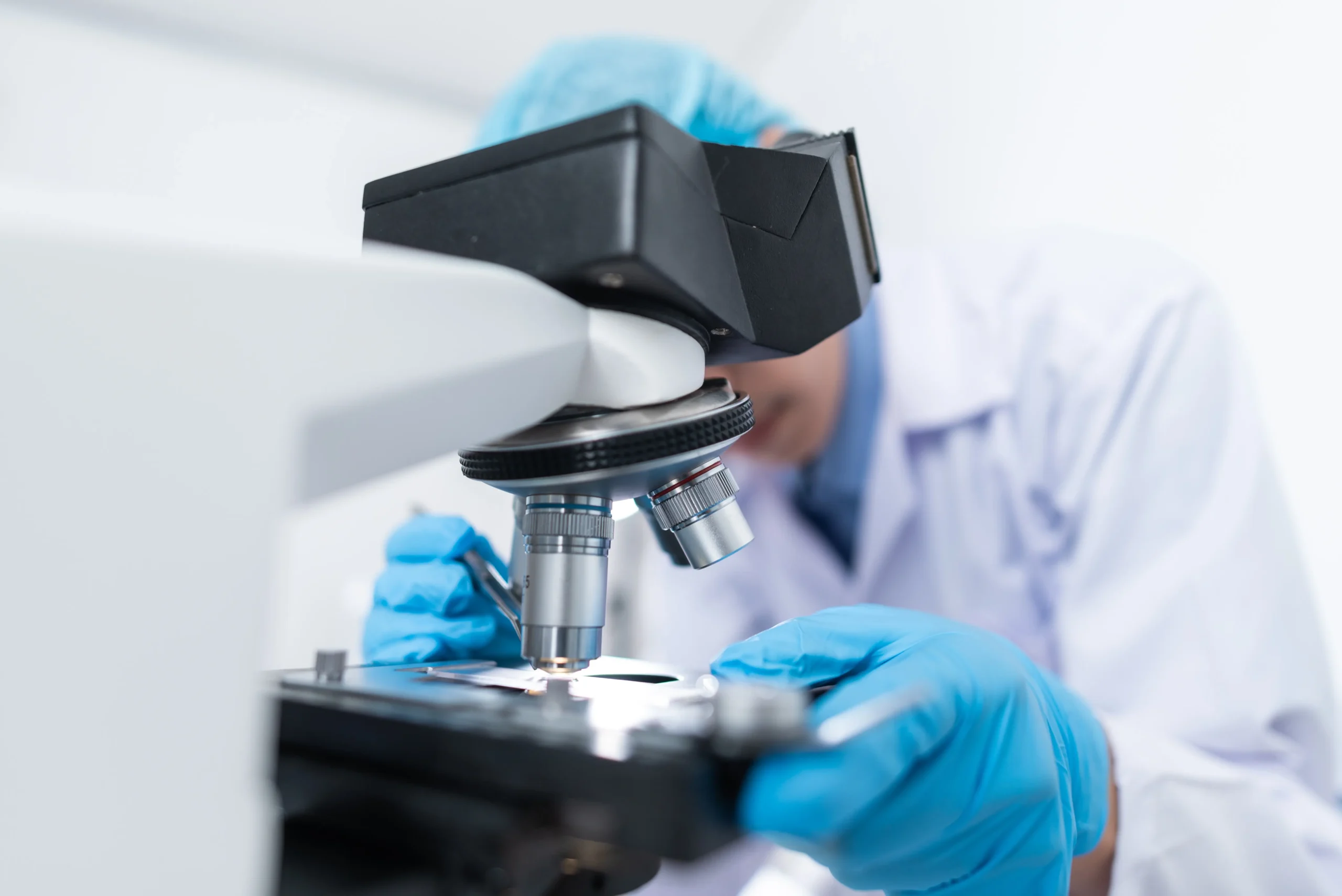 Our offer
Patented device

Orgonex' first product will be an organoid culture bioreactor. The RPMotion's first generation is created for advanced expansion and differentiation of organoids on a small-scale (5 to 50 mL (5×10⁵ cells)). Its modular design makes it possible to expand up to 64 bioreactors in one incubator, which makes it perfect for academic research or industrial R&D applications.
The RPMotion bioreactor is unique in its kind. No other way of culturing is able to get results like Orgonex' bioreactor with decreasing labor by 75% and reducing medium costs up to 60%. A patent has already been filed. And we have an exclusive license from Utrecht University for all life sciences cell culture applications.
Easy-to-use
Unique plug-and-play system

Its multiplex feature allows it to run 4 tubes in parallel, thus enabling simultaneous experiments, devices can be connected through a simple plug-and-play feature, with up to 64 bioreactors fitting into one laboratory incubator. All devices are controlled through an intuitive external LCD screen, which allows the customer to cycle through different programs that fit the needs of their specific organoid type.
Units fit in a single incubator
Targeted
For the academic and industrial R&D market
The RPMotion bioreactor is suitable for expansion and differentiation of organoids on a small-scale, which makes it perfect for academic research or industrial R&D applications. Future Market Insights report 2021 mentions that the academic and research institutes segment worldwide is estimated to hold for the largest revenue share of the organoids market of 68.8% ($585M) in 2021 owing to higher adoption of organoids into research studies. The industrial R&D/preclinical segment is represented by 31,2% ($265M).
We live in an extraordinary time, full of potential.
– Kerstin Schneeberger, Co-Founder of Orgonex